By Ross Young
Writing compelling and engaging content for your website isn't easy. That being said, you can do several simple things to improve the quality of your writing, which can boost your search engine rankings and enhance your brand's visibility.
So, to give you a jump start with your content marketing, here are five pro tips that will help you write content for your website, no matter the industry or niche you're operating in.
Of course, if this is too daunting or you don't have time to create content for your website, you can always engage a professional content writing agency like Magic Word Media.
Consider how long it would take you and how much that time costs your business. You'll see the expense is better spent with a pro content writer.
Write for your audience, not yourself
When creating website content, there's always a temptation to frame it around what you can offer. This is understandable, but focusing on yourself, your company's USP, and what you are good at is a mistake many businesses make. Instead, you need to make your content relevant to your audience.
Address their most pressing pain points and empathise with their situation. By all means, interweave your narrative into the content, but avoid starting every sentence with "we specialise in…" "we offer…" and "we promise to…". Write content your audience can immediately relate to and build a rapport with those you want to engage with.
Conduct keyword research for SEO
Before creating content, you need to know what your audience is searching for. This lets you create content that speaks directly to the audience's pain points while offering advice, help, and support that speaks specifically to them. You need to conduct keyword research to find relevant topics to write about.
You can use a tool like Ahrefs or Semrush to find the most-searched terms in your industry that you want to try and rank for. Here's an example. Let's say you run an online coffee store and want to find relevant keywords to draw traffic to your site. Using a keyword research tool might reveal the following keywords as pertinent to your business:
Ethical coffee beans online
Buy sustainable coffee beans
Best coffee beans for home brewing
As well as revealing keywords and phrases, the keyword tool shows you how many people search for the terms each month and how competitive they are to rank for.
This provides you with key information about search intent, allowing you to optimise your content accordingly. With the coffee example above, you could create pages and blog posts that rank specifically for those search terms, drawing traffic to your site from organic search engine results.
That's right – you create a whole page on 'best coffee beans for home brewing', another page for 'buy sustainable coffee beans' and so on. Use the keyword in the meta title and description, the main headline, perhaps in at least one sub-heading, plus a few times in the body copy.
But don't over-stuff the content with your target keyword. Google hates that, plus readers will notice how forced it is.
Optimise the structure of your site
When considering how to write content for your website, one of the most important things to think about is the structure of your website. A site should be easy to navigate for all users and home to content relevant to your business.
You should build a site with a homepage, an about us section, relevant key service pages, and product pages (if applicable).
Once you've settled on the structure of your site, you should select a primary keyword target for each page you want to try and rank for. You then create the content for each page around the keyword or phrase, which is crucial for drawing organic traffic to your site.
Of course, as explained below, you should also set up a blog on your website, which is super helpful for search engine optimisation.
Create and share fresh blog posts regularly
Hosting a blog on your website is the perfect opportunity to integrate more keywords and phrases into your site. You can interweave a whole host of related keywords to your niche or industry into optimised blog posts, which help your website rank higher in search engine results.
Again, it's important to begin with keyword research, so you know what your audience is searching for when they type queries into Google and other search engines.
There's no right or wrong amount of blog posts to write every month, and quality always usurps quantity. But as a general rule, if you can aim for one optimised blog post per week for your website that is relevant to your industry and well-written, it will work wonders for your long-term content strategy.
You won't be surprised to read that, as a content agency, we don't support using writing tools or bots to produce your copy. The results stink; you cannot do better than a good content writer. Period.
Check your content for accuracy and include images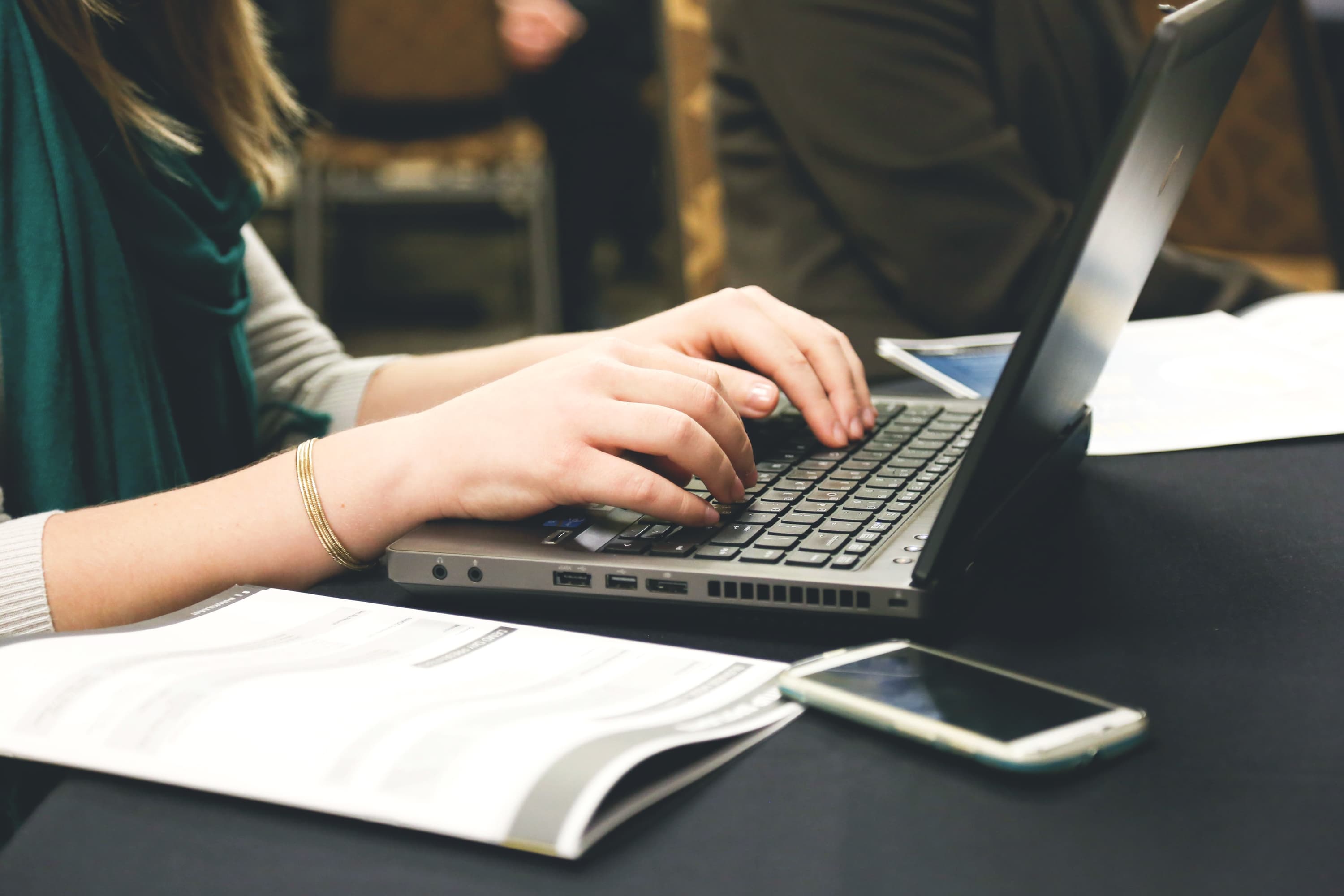 Last but certainly not least, you must check your written content for accuracy and grammatical correctness. Putting poorly written content out on your website damages your brand. It can also affect your website's rankings, as the Google algorithm often de-ranks pages and articles strewn with grammatical errors.
Helpfully, you don't need to be an English language expert to write accurate content. You can sign up for Grammarly to identify errors and pick up on inconsistencies, and it's an essential tool for anyone serious about creating compelling written content.
Finally, add professional and clean images to your website to supplement your written content. You can use a platform like Unsplash to find royalty-free images that are perfect for website use.
Recap: How to write content for your website like a pro
Learning how to write content for your website is key to building your online brand and ensuring that your website ranks highly in the search results. With an effective content strategy, you can increase the flow of organic traffic to your website and improve your bottom line. Sounds good, right?
If you want to improve your written content and are interested in taking your website to the next level, we'd be delighted to work our magic to help you. Get in touch with us today to chat about your goals and aspirations for your website.
Magic Word Media provides expert SEO-rich web content writing, copywriting and social media management to take your brand awareness to the next level.
**
"The Magic Word Media team produces our website content and provides articles in the iGaming, sports, tech and health niches for our link-building service. They handle high volume and are a pleasure to deal with." - Felipe del Pino, Managing Director, Buen Paso Media
"Magic Word Media does all our website copy, our blog articles, and emails to customers when we need them. The writing is always exactly what we want – plus, it's fast and good value. Thoroughly recommended!" - Jo Day, Sales Operations Manager, Hudson Media and Regent Publicity

"Magic Word Media's writing style is exactly what we like - very relaxed, conversational and straightforward. Simon and his team always nail what we're after." - Helen Crapnell, Business Development Manager, Sackers