This week is a happy one because we made the first payments to our chosen charities.
As part of Magic Word Media's corporate social responsibility programme, we pledge to donate 2% of all our fee income to good causes.
The first quarter is up, and bank transfers arrived this week at Futurestars, Scotty's Little Soldiers and Trees for Cities. We're thrilled that our donations:
Went towards 30 sturdy student desks for a classroom in Ghana
Will plant 36 trees for inner city areas in the UK
Will go towards support for bereaved military children
Just look at these faces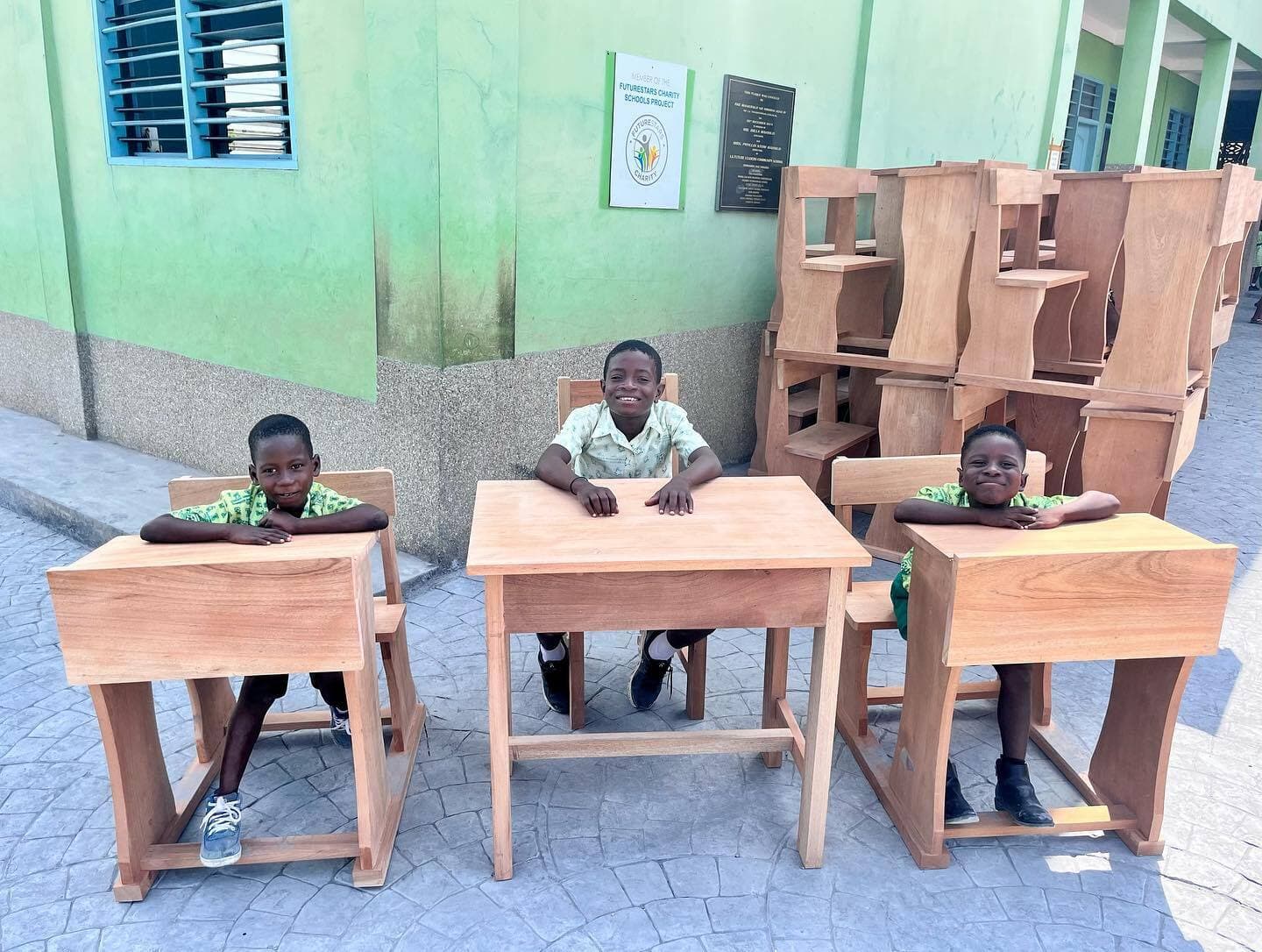 Here are three of the children who will benefit from a new classroom block that has been totally refurbished and kitted out by the Futurestars charity in Ghana.

Magic Word Media's donation has gone towards purchasing these lovely new student desks because they had nothing to work at before.
You can see just how much it means to them!
We're thrilled that, as a content agency, our donation might go some way to helping inspire the writers of tomorrow!
Futurestars is an education-through-sport charity that works with six schools in Ghana and one in Togo. We got involved after being inspired by our friend, former Ipswich Town footballer Simon Milton, who is a director of the charity.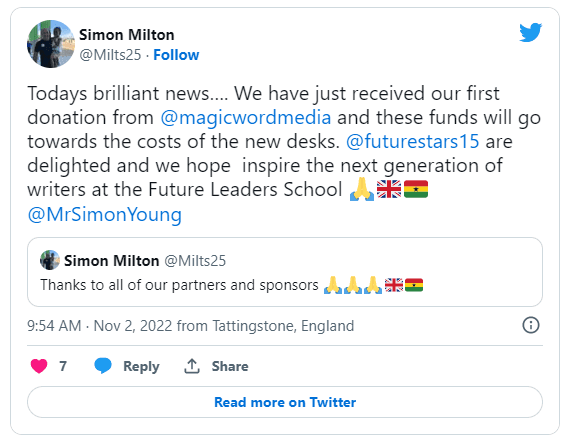 We love the work that Futurestars is doing and hope to travel to Africa to see it for ourselves one day.

Trees for Cities
The second Magic Word Media donation this week went to Trees for Cities, which undertakes tree-planting projects in inner-city areas throughout the UK.

We're happy to report that this cash is being used to purchase 36 new trees, bringing significant environmental benefits.

Scotty's Little Soldiers

As Remembrance Sunday approaches, we're pleased to support Scotty's Little Soldiers.

This lovely charity supports children who have lost a parent serving in the armed services. The work it does is invaluable in helping bereaved youngsters with counselling, activities and even holidays that they would otherwise miss out on.


You can read more about the charity here.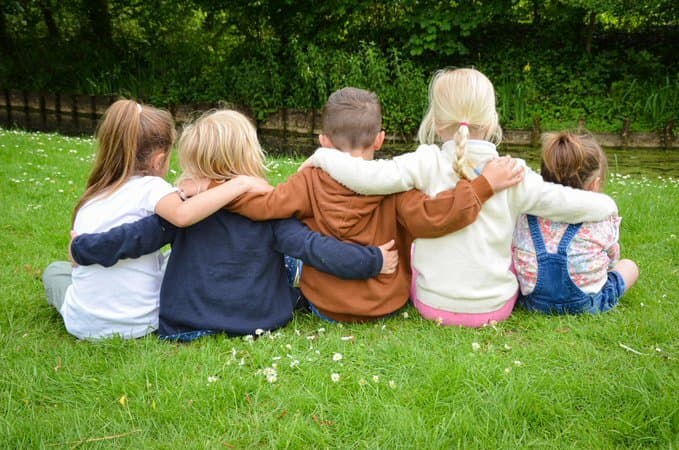 Magic Word Media clients
When we launched our corporate giving scheme, we asked each of our clients which of the three charities the portion of their fees should go to (or they could spread between two or all three).
Some choose, while others leave it to us, in which case we try to balance things out.
We know our clients will love to see the good things being done thanks to Magic Word Media donating 2% of all fees.
**
Magic Word Media provides content writing services, copywriting and social media management to companies across the UK and globally. Please do get in touch if you might need our services.